Jersey Shore Wedding & Engagement Photography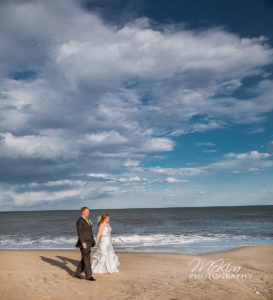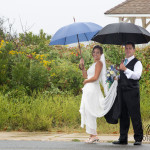 "I will capture an image during your wedding day that You will want to hang on your wall as artwork, and you will be the focus of the image I promise you that" – Bill McKim
We have photographed at the best wedding venues in Monmouth County including, the very exclusive Spring Lake Golf Country Club, Mcloone's in Long Branch,  Matisse in Belmar, Berkeley Carteret Ocean Front hotel in Asbury Park, The Breakers hotel in Spring Lake. Beau Rivage Casino in Mississippi, and many a Jersey Shore small beach wedding.
We are a Belmar NJ -based, husband and wife wedding photography team who love people and are passionate about capturing the treasured moments of weddings.
While we work hard to provide you pictures that you will not just like, but love – we also aim to give couples the opportunity to walk away from their weddings with more than just great photos.
Our brides and grooms want lasting memories and to look back on and know they worked with a professional who helped them make those happen. We do just that.
We love the beach and live on Belmar Beach, well not really, but we can hit the beach with a rock from our deck, so we know shooting at the beach and the equipment and the conditions are very familiar to us both.
We are committed to living up to the gift we've been given in serving couples at the Jersey Shore, Avon, Spring Lake, Sea Girt, Long Branch and Belmar all along the beach and all even all over the nation. If you'll allow us, we'll do that for you!
To learn a bit more about us, browse the site and also make sure to stop by our Monmouth county wedding photography BLOG to see our latest and greatest and read about what we are up to!
Wedding coverage price range is  $1,500  to $4,500 for details contact us today. We also have a full video crew and can save you money!
We also produce our own web application that produces videos from photos, video clips and music of your wedding day
http://mckimphotography.com/%20/wedding/greg-and-denise-december-8-2012-wedding/